To own cryptocurrency you must have a wallet
It is not recommended to use an online service to store your coins. Many exchanges and online wallets have suffered from security breaches in the past, using such a service is placing trust in them.
A good wallet is private, open source, and well tested
A private wallet is one where only you have the private keys. This is most similar to holding cash in your hand. It does not mean it's invulnerable to theft, it should be treated much like cash. Seeing your private keys is sometimes not an option, so how do you know it's private? Most private wallets will have you write down a phrase of 12 or more words as a backup, this is known as a mnemonic "seed" and is capable of restoring your wallet even if your device is lost or destroyed. Since it is a backup of the private keys it will even restore crypto that is added to your wallet after making the backup. The seed phrase is your wallet, and it isn't protected by passwords or lock screens, it should be stored somewhere very safe and never stored on a phone or computer without expert precautions - do not screenshot or print seed words, write them by hand!
There are many different kinds of wallets, including free software and hardware/offline wallets. It is extremely important to verify the wallet you intend to use. For new users this is likely only using a wallet found in the Google Play Store or Apple Store, and verifying positive reviews and a long track record (at least 6 months, beware of fake reviews and new wallets). We have recommendations bellow for different kinds of wallets, be sure to check the hash of any wallet software downloaded from a website.
Our Recommendations*
Bluewallet
An easy to use bitcoin only wallet with support for lightning network and plausible deniability.
Cake Wallet
An easy to use monero focused wallet with bitcoin and exchange support.
MyEtherWallet
Ethereum wallet supporting tokens on the Ethereum network. All ERC-20 tokens are supported.
Electrum
The original lite wallet. We recommend this wallet paired with coldcard and for desktop.
* The wallets we recommend are, to the best of our knowledge, safe. However, because none of the wallets we list are provided by Maine Bitcoin LLC, we cannot guarantee their safety. We advise extreme caution when choosing wallet software or hardware.
How to Buy Crypto at a Kiosk
To use our kiosks you must have a wallet for the crypto asset you are buying.
When you have your own wallet you navigate to "receive" section. It will give you an address, which looks like a random string of letters and numbers. It should also show a QR code of this address.
At the kiosk click buy, then read the terms. Once you accept the terms it will ask you to hold the QR code to the window on the kiosk so it can read it, then you can put cash in the machine.
Press buy when you have spent the amount you want. Note that change is not given. It may ask for phone number, ID card, or other information during the process depending on how much you spend. The receipt is shown on screen at the end, take a photo of it for your records.
Crypto will be processed instantly. Most wallets will show an unconfirmed transaction within seconds, but other wallets may not show anything until there are confirmations on the network. If nothing shows after 2 or more hours Contact us.
How to Sell Crypto at a Kiosk
At the kiosk click sell, then read the terms. Once you accept the terms it will ask you to create an amount you want to sell for. Use the buttons to add and subtract increments, the press sell.
The kiosk may ask for phone number, ID card, or other information depending on how much you are selling, then it will provide an invoice in the form of a QR code. Most wallets are compatible with this invoice and will automatically fill in the address and amount. All the information needed is also displayed in text on the lefthand side of the screen to verify.
Once your transaction is on the network and confirmed or has a positive status the kiosk will either dispense cash if still on screen for the sale, or it will notify you by text that your cash is ready to pickup. If you have waited more than 4 hours on pickup confirmation please Contact us.
Spending is Easy
Spending crypto is easier than using a debit card online. Once you have a wallet and some crypto to spend it's as easy as scanning an invoice with your smartphone or clicking a pay button and then send!
Athens Pizzeria is the place to go for the best pizza on the Mid-coast. Our sauce, homemade dough and fresh ingredients will quickly make you a fan!
They accept bitcoin directly. There is a kiosk available to buy or sell bitcoin or ethereum.
| Hours | |
| --- | --- |
| Mon-Thu | 11:00 am – 8:00 pm |
| Fri-Sat | 11:00 am – 9:00 pm |
| Sun | Closed |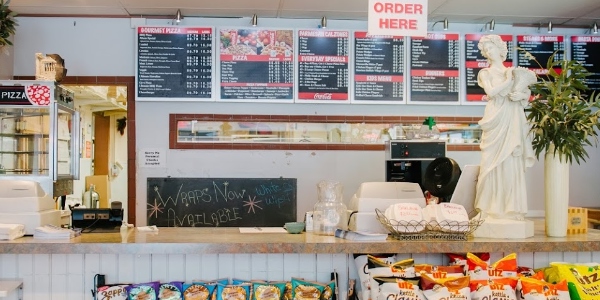 This page isn't quite finished yet, please be patient :)
Accepting Bitcoin
Whether you're online or in person accepting payments or donations is easy. We recommend BTCPay Server for security and low cost. We even offer free space on our server to some local businesses. Sometimes it's enough to just have a bitcoin wallet to accept payments - particularly for in person point of sale where there are few employees.


When you use your own wallet or BTCPay Server you accept bitcoin directly and without any payment processor to go through. This is also true if you use our BTCPay server as it is only allowing you to share our hosting software - when a customer makes a payment the bitcoin goes directly to your private wallet. This means no one standing in the middle of a payment charging processing fees. This also means you may want to line up ways to sell the bitcoin if it isn't your intent to hold onto it. We can help anytime you're ready to SELL.
Getting Setup
Wallet Method:
If you are one person or a very small business and you would like to accept bitcoin from people face to face you don't need anything more than a wallet. Simply install wallet software, set it up, navigate to "receive" and enter an amount. The QR code will update to include the amount and can be presented to the person paying you. You should have internet when doing this so you can confirm the payment. If you're worried about security we recommend using Electrum or Bluewallet - creating your wallet on a device you don't carry with you (even a hardware wallet) then using the Master Public Key (MPK) found under your wallet information to create a "watch only" wallet on another device you carry with you. This allows all the same functionality except you are unable to send from the watch only wallet, potentially preventing theft or coercive situations ending in loss of funds.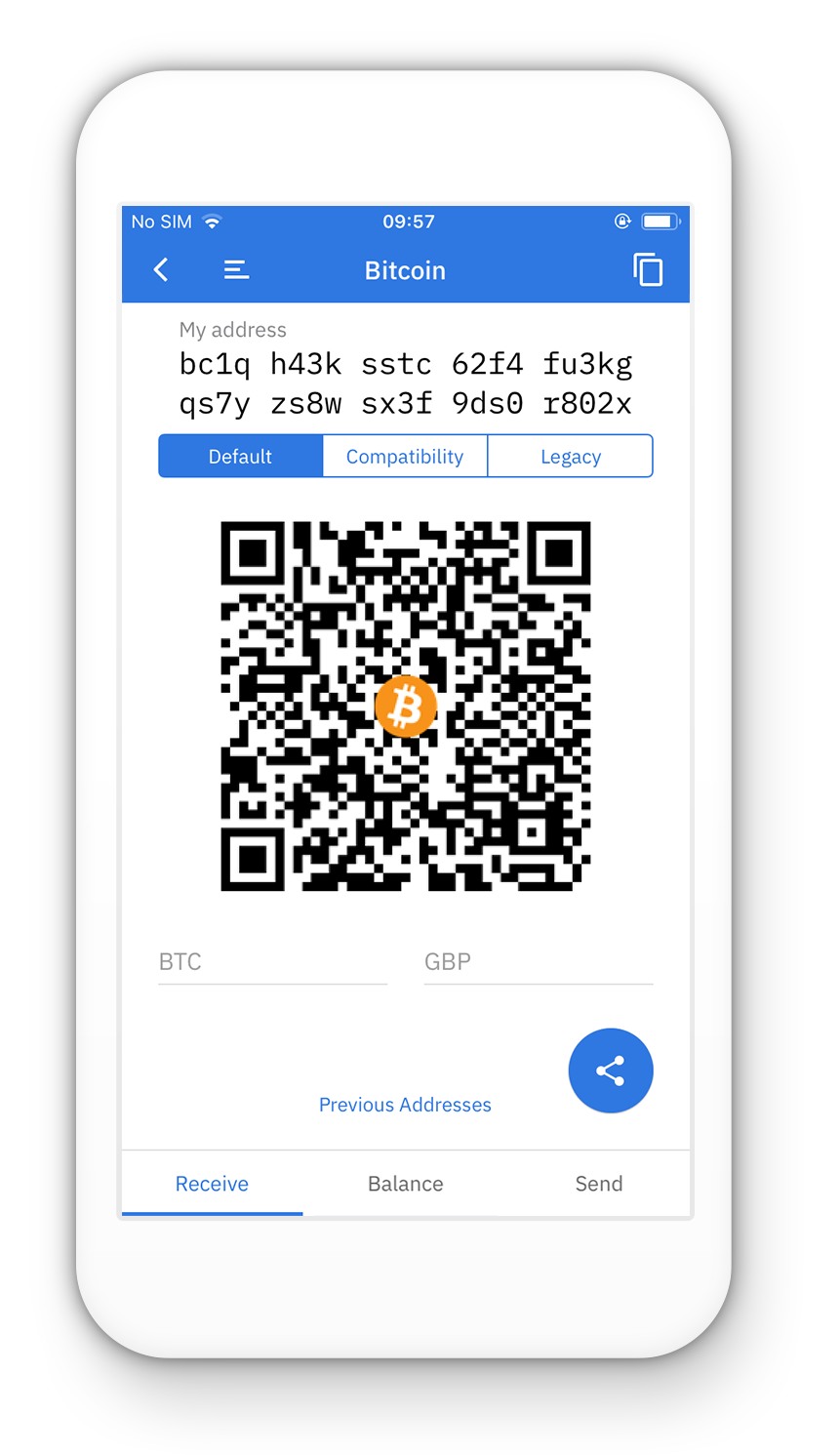 BTCPay Method 1: Let us do the Hard Work
We offer third party hosting to qualifying Maine businesses at no cost. We can set you up with an account and have you accepting bitcoin within days. If additional help is required with in store devices or website integration we may be able to help, but this may be a charged service in some cases. Contact us for a free evaluation!
BTCPay Method 2: Run it Yourself!
This is the preferred method, but not always feasible for those who cannot manage a server on their own. There are many solutions available and great detail given in the BTCPay server docs. If you want to host your own server but don't have the time or technical ability to deploy manually we find the Luna Node automatic deployment to be the fastest setup and they accept bitcoin! Make an account with Lunanode and enter luna API keys here.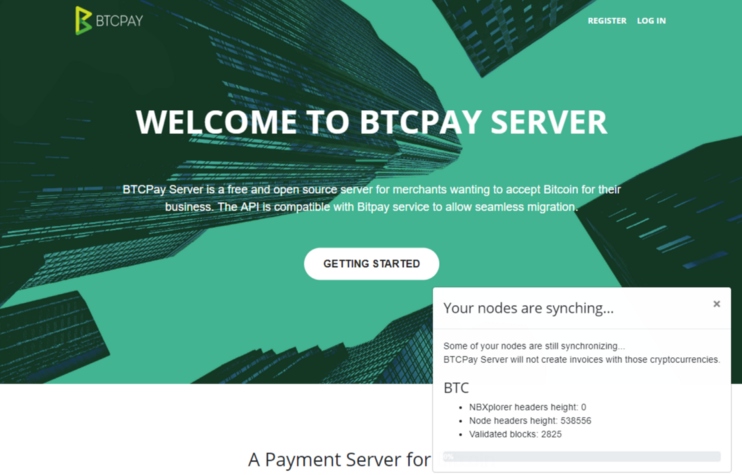 BTCPay Integration Options
There are a number of BTCPay plugins for common web store software and an API to build your own.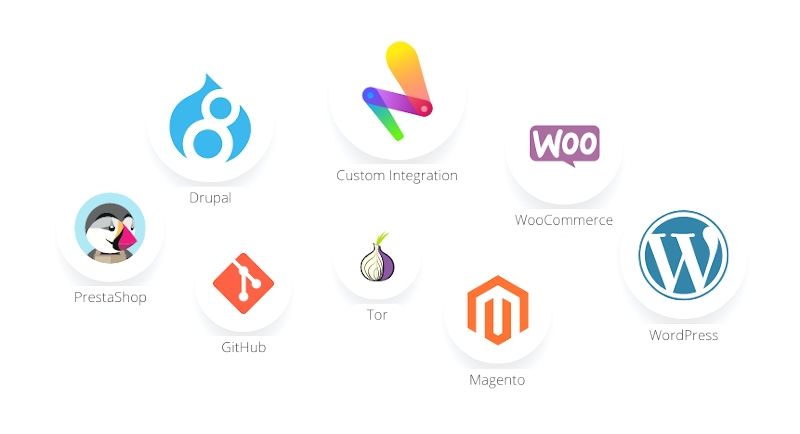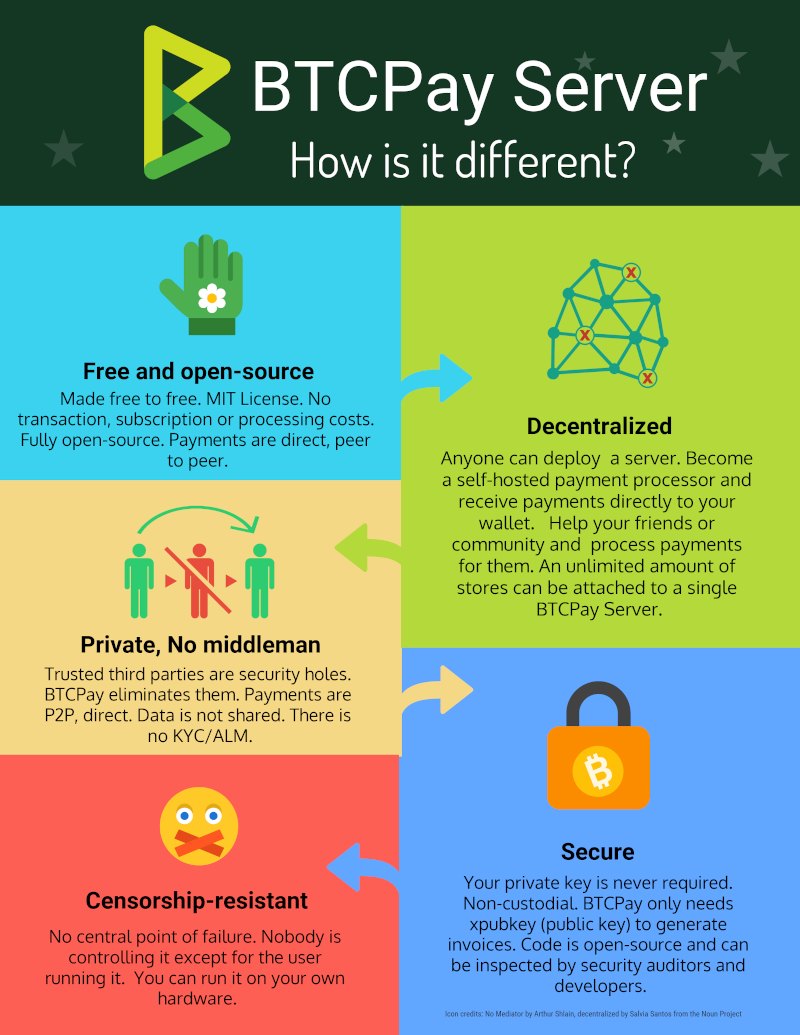 Hosting a Bitcoin Kiosk at your Business
Hosting a kiosk is easy. We install, maintain, handle all cash and service the kiosk. There is never a cost incurred by the business to host one of our machines. We pay for the space on a monthly agreement. There is no risk of making less than expected as we don't attach commission payments in any way. We are a Maine business and operate in Maine and New Hampshire. We currently work with 28 other local businesses and have 35 locations (updated 3/22/2022).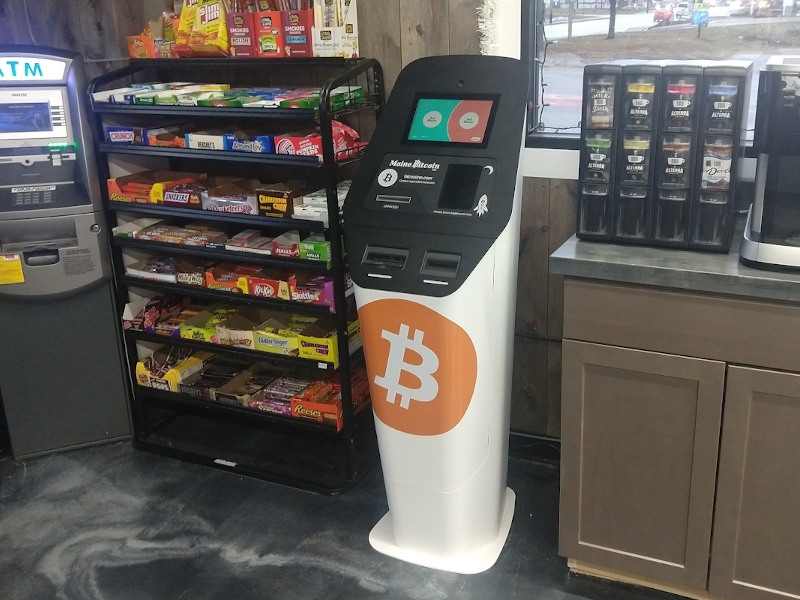 Roopers, Lewiston ME - "I think it's great"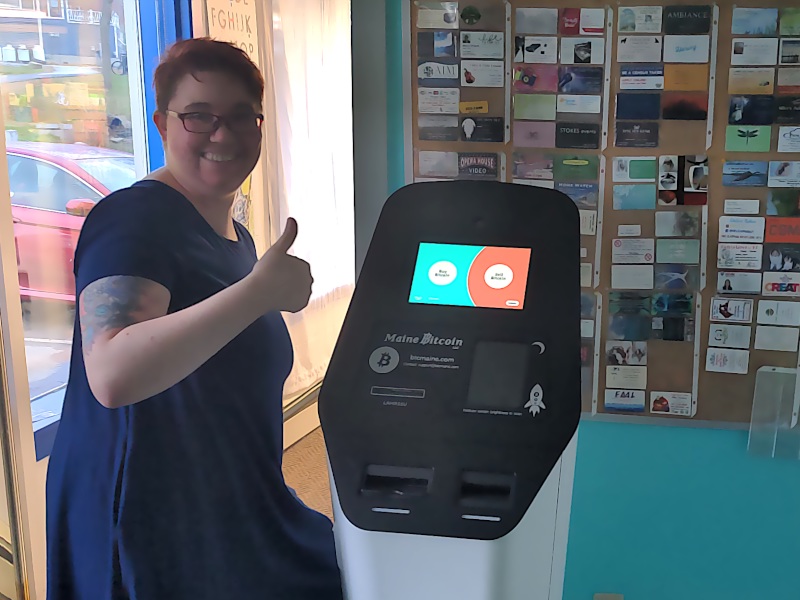 IMAGES Belfast, Belfast ME - "My risk assessor said it was a smart decision"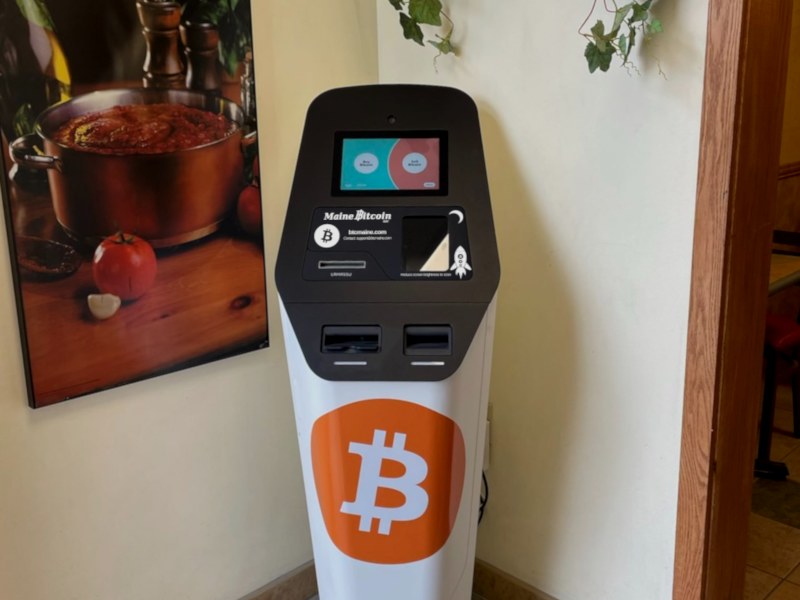 Subway, Old Town ME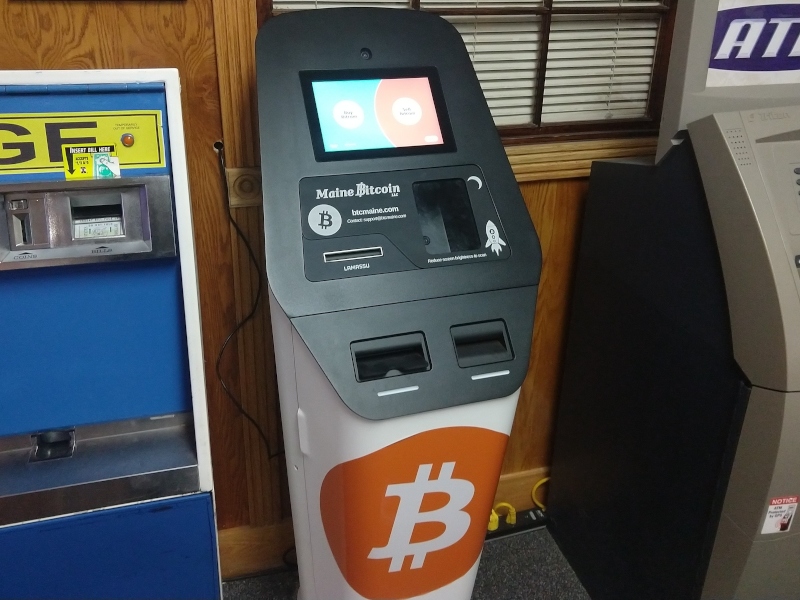 Stars & Strikes, South Paris ME - Accepts bitcoin as payment
Russ from Stars & Strikes in Paris says:
(waiting for this)
What makes a good location?
We specifically look for locations that have long hours and are open 6 or 7 days a week - at least 180 hours per month, with parking. We also consider locations that are farther from locations we currently hold as priority. We don't target specific types of businesses, only businesses that are open year round and are publicly accessible. We have kiosks in Restaurants, Bars, Convenience Stores, Smoke Shops, Caregiver Stores, Liquor Stores, Bowling Alleys, Malls, and shared entry areas.
But how much do you pay?
The exact monthly amount is negotiable and is heavily dependent on your business hours and location. We pay a lot more for our location in the food court at the Maine Mall than we do at the gift shop in Newport ME. Most locations that satisfy hours and location will receive an offer of at least $250 per month, whether it's in Aroostook, Downeast, or in Cumberland County. We can beat an offer from any of our competitors.
What about liability?
Because we lease floor space in your business and use it for our kiosk that we manage you don't have liability for any errors or usage that could occur. The host business will never be held responsible for complications a customer may have with the kiosk, all errors or issues can be directed to us. We have phone, email, and other online support options that are 100% managed within Maine, there are no foreign call centers.
Make bitcoin on referrals:
We offer referral payouts in BTC for each business referred to us. To be paid you must have the business contact us to begin negotiation, the business must mention you as referral, and we must install a kiosk at that business. Once this is satisfied we will pay you BTC ~$300 at our current rates. If the business has multiple locations you will receive referral payment each time we install another kiosk at a location owned by that business. Contact Us if you are sending a referral our way.
Learn About Bitcoin
This page is meant to give a general overview and provide further resources for your own education. Using bitcoin is simple, understanding Bitcoin is as difficult as you choose to be thorough.
Bitcoin is a network of computers that form consensus on data. The data is called the blockchain, which is comprised of blocks built on top of one another, containing transactions and the data within. A bitcoin transaction is a ledger entry stating a Bitcoin address owns a particular amount of bitcoin. This ownership is verified by providing a UTXO (unspent transaction output), which is simply an address that contained the bitcoin before. The only time bitcoin can be included in a transaction without prior history is when a miner finds a block and received the block reward. Bitcoin is this network and bitcoin units are the commodity the network secures from the double spend problem, which was inherent to the internet before Bitcoin - previously requiring a central authority to manage accounting units to prevent them from being arbitrarily copied. You can read the whitepaper to learn more about the intended function of the Bitcoin network.
Using bitcoin units is a lot easier than understanding how the network functions. Wallets are software that gives you bitcoin addresses to use and signs transactions to spend bitcoin. The wallet hides the complexity of the system and makes using Bitcoin a lot like using Email. To own bitcoin you receive some to a Bitcoin address you control and to spend bitcoin you sign a transaction to another Bitcoin address by using the wallet software.
A Bitcoin transaction is data stating the new owner of bitcoin units. The transaction does not contain any units, nor does a Bitcoin wallet contain bitcoin units. The function of a wallet is to prove ownership, and the function of a transaction is to change ownership. This can be compared to titles and deeds, where the ownership of property is proven in a way other than holding it physically. Of course you can't hold bitcoin physically and bitcoin units never move. All units simultaneously exist with all Bitcoin nodes (the Bitcoin network).
Educational Resources
This illustrated guide by upfolio gives a fast and easy to understand overview of Bitcoin that almost anyone can understand.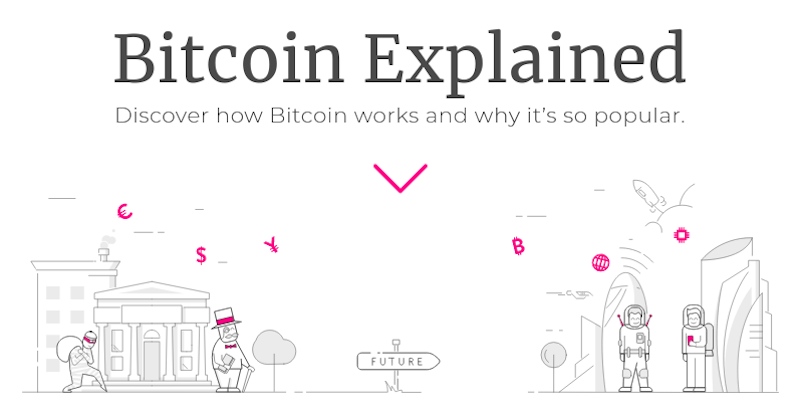 The Bullish Case for Bitcoin was written by Vijay Boyapati in Mar 2018. The Medium article was widely popular when it was first posted and holds relevance today. The article focuses on the way bitcoin works and how it can impact or be impacted by the world environment.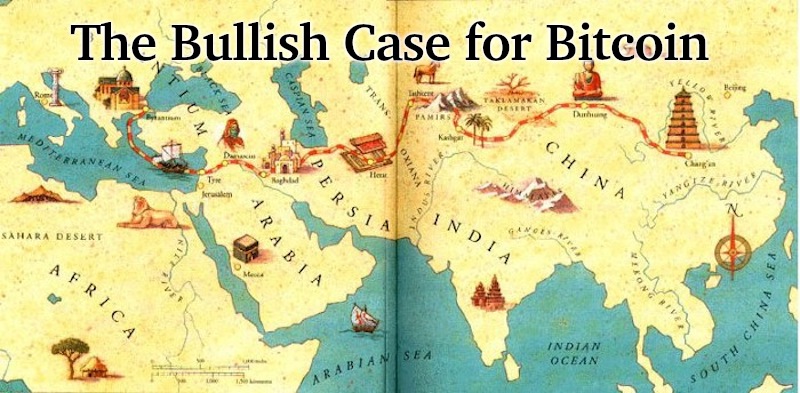 Andreas M. Antonopoulos is known widely as the most prominent public speaker on Bitcoin. We recommend watching his Introduction to Bitcoin and Bitcoin for Beginners playlist. He is requested as a speaker at almost all Bitcoin conferences and called on as an expert for court decisions and even for when governments are crafting regulation. He spoke before the Canadian Senate Banking and Commerce Committee on October 8th 2014 which can be watched here.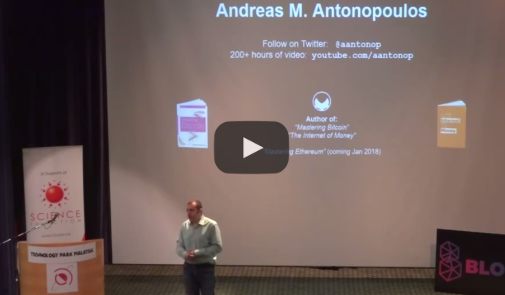 We also offer one on one education, including a hardware wallet, some bitcoin, and "Magic Internet Money" by Jesse Berger, which we highly recommend! We will go over technical aspects and help with wallets and anything related to using bitcoin. We do not offer investment advice. Book Your Appointment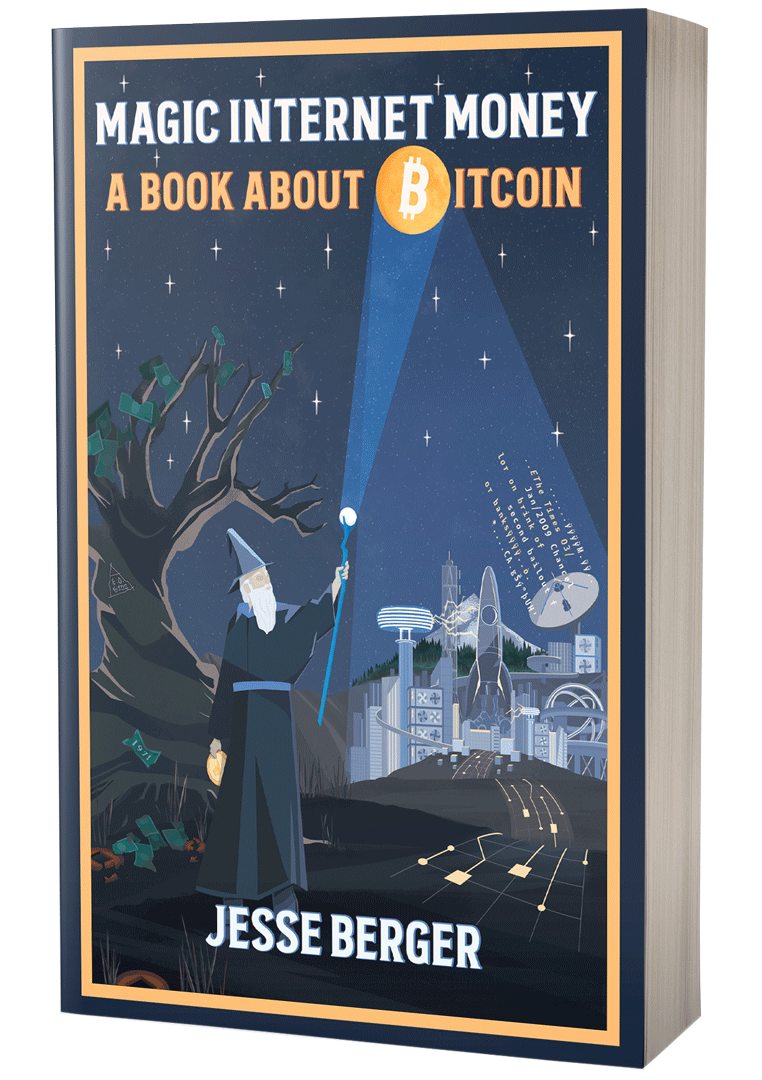 This page isn't quite finished yet, please be patient :)
This page isn't quite finished yet, please be patient :)